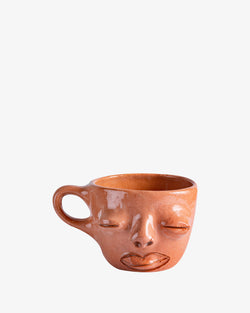 Cara de Taza Con Asa (Coffee Cup)
Cara De Planta is a family of artisans based in Mexico that have developed a cult following of plant lovers totally enamored with their adorable face-shaped clay pots. All pieces are handcrafted in their studio and made to order. As a result, no two pieces are exactly alike. Due to the handmade nature of these pieces, there may be slight variations on the final product. Images are for references.
TYPE:
Coffee Cup

SIZE:
10 X 10X 18
MADE TO ORDER:
This piece has a turnaround time of 21 business days.